i was just telling my sister, Courts, tonight that Homer being 11 months already...only weeks away from being one.whole.year...it doesn't seem quite possible. I can hardly remember a time when Homer was a little baby...let alone a time when I was havinggggg a baby!!. Which makes it feel like the last 11 months have been much much longer. But here we are....11 months in and we have a beautiful, healthy...feisty...baby boy:):)
we couldn't be happier or feel luckier:)
the kids are always super helpful in getting these monthly photos of Homer;)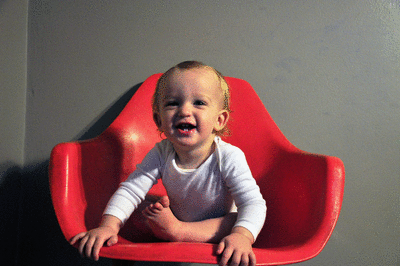 these last 11 months have been incredible. As a mom, I now know what a roller coaster of emotions it is to have a child of my own. One minute he's precious. The next minute he's throwing a fit

(he's thrown two in.sane. fits this week...it was a first for him and we're hoping we can break him of that awful habit before it sticks)

.
Some days I'm so tired, I hardly know how I'll take care of him or get anything accomplished. And then there are days I feel like an absolute failure because I think all I did was just try to distract him...from distracting me...and did I ever just stop and give him all of me for even a few minutes? But today, before I put him down for his nap, he was sleeping with his face tucked right up in my neck and his legs were hanging down past my waist. Those big kid legs! I don't think I've ever wished for time to stop more than I did in that moment.
But I held him extra long before I put him down and felt okay about the last 11 months. I think we did okay:) I think that sometimes it's just plain fucking hard. And a lot more times...it's pretty damn perfect, no matter what:)
28 days and we'll be celebrating his First Birthday. I'm so excited for him:):)